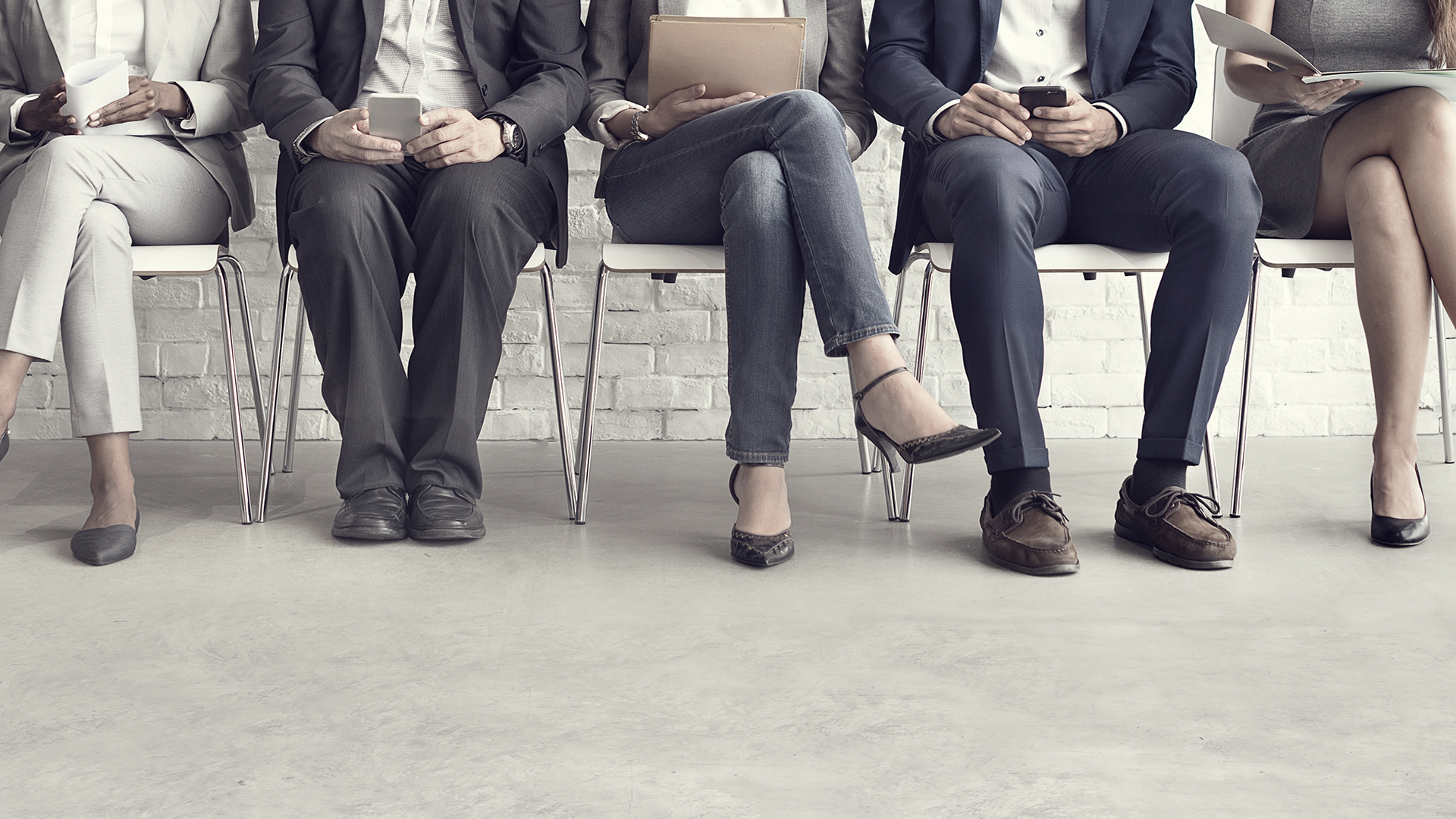 AVAILABLE POSITIONS
PLEASE CHECK BELOW FOR CURRENT JOB OPENINGS.
OPEN POSITIONS
Senior Videographer/Editor
The Senior Videographer/Editor organizes and edits video productions to achieve NugSmasher's desired promotional and/or educational objectives. The SR Videographer/Editor will function as Producer and/or Director on video projects by evaluating project objectives and target audience, operating within program format and content to attain desired goals, and staying within budget, time, and facility limitations. The Videographer/Editor interacts with executives, writers, graphic designers, social media, SEO, and other participants involved in multiple productions. This job also requires to be a content creator to create social media posts to assist the Social Media department in achieving company web presence aligning with marketing strategies. The Sr Videographer/Editor will be responsible for building, maintaining and managing a small team of Videographer/Editors. NugSmashers Senior Videographer/Editor will work around the cannabis industry as it is our content. Experience and knowledge in the cannabis industry is a benefit. Expertise in analyzing Youtube analytics and optimizing videos to the advantage of Youtube algorithms to increase subscribers and views. NugSmasher Youtube channel will be the number one priority.
ESSENTIAL DUTIES AND RESPONSIBILITIES
1. Maintain, optimize and grow NugSmashers Youtube Channel to include staying on task with the production and posting schedule.
2. Assists in the production of single and multi-camera presentations by exercising creative and technical control of video/audio recording which may require functioning independently as a videographer, the producer, and/or director for the production, directing talent for voice, physical presence and actions, and editing the final product.
3. Exercises creative decision-making while assembling single and multi-camera presentations of recorded video, audio segments and/or image(s) into a completed technically and aesthetically effective presentation.
4. Facilitates the production of video presentations by participating in the construction or modification of sets for studio productions, selecting and lighting suitable settings for location productions, setting up, troubleshooting, and operating video equipment or assisting with the staging and presentation of productions on and off-site.
5. The building, maintaining and managing a small team of Videographer/Editors.
Full-time Employment at the NugSmasher Factory $52,000 - $80,000 per year plus bonus and benefits depending on qualifications and individual.
Post-Production Specialist
Must be able to edit video content, composite graphics and build animations while working with a video production team and social media department. The Post-Production Specialist will also create marketing content with properly format videos and animations for social media posts. Requires a thorough understanding of Digital Post-Production HD environment – Including Adobe Premiere Pro & Adobe After Effects. Working knowledge of YouTube analytics and 3-5 years of post-production experience preferred. All other duties as assigned.

Full-time Employment at the NugSmasher Factory $32,000 - $50,000 per year plus bonus and benefits depending on qualifications and individual.
Customer Support Representative
Are you skilled in customer support, well-spoken, great at resolving all types of customer inquiries with a professional attitude and ready to help with our busy phones, webchat for our online store and occasional walk-in customers (all shifts)?
Must be detail and task-oriented, happy to help customers with a cheerful demeanor and always ready to be a team player. We are interviewing candidates with a strong background in customer care and sales experience is a plus!! If you are a strong individual, driven to succeed and are reliable this may be the fit for you! Please submit your detailed resume for immediate consideration.
EOE
Medical and Dental after 90 days.
Job Type: Full-time
Salary: $13.00 to $16.00 /hour
General Labor
General shop work, grinding, polishing, assembly, light metalwork background experience in Machine Operation, CNC Operation, CNC Programming, Welding, Assembly, Electrical Engineering, Shipping and Packaging is a plus but not necessary. We are looking for good workers! Your work product will determine how fast you grow!
We are a fast-paced and quickly growing manufacturing company looking for the right individuals who aren't afraid of hard work to achieve more. If you are looking for an opportunity to work in an environment that value's your work ethic and attention to detail, we have a career path for you. Must be a good problem solver, work well with a team, good communication skills.
No experience necessary, we will train the right person in the following areas: Machine Operation, CNC Operation, CNC Programming, Welding, Assembly, Electrical Engineering, Shipping and Packaging. You just need a strong work ethic and be RELIABLE!
**Must have your own reliable transportation!!
Medical and Dental insurance options after 90 days.
EOE
Job Type: Full-time
Powder Coater/General Labor
We are looking for a powder coater lead who can work with minimal supervision operating a powder coat booth and coordinate the activities of all powder coating to ensure quality and productivity.
Responsibilities include: Lead, train, coach and assist painters with finding solutions to increase productivity and product quality, maintain production and maintain organized clean work area. Must be able to set up, clean, maintain, troubleshoot and adjust paint booth equipment.
Ideal Candidate will have 1-2 years experience powder coating and spray painting. Effective written and verbal communication Ability to lead, train and assist painters, know tech terms of powder coating and spray painting. Must be able to pass drug and background screening $18-20 / hr. This position is full-time only.
Wide Format Production Person
We are a fast paced and quickly growing company with large format, digital, printing capabilities. If you are looking for an opportunity to work in an environment that value's your professional skills, we have a career path for you. We are currently seeking experienced and professional full-time candidates to join our team.
We are seeking an experienced production operator in our graphics department. The operator will be responsible for the day to day print production and maintenance of the printers and other department equipment. The position requires a person who is very detail oriented and great in prioritizing, organizing and planning in order to see each job through completion and be able to meet given deadlines.
Responsibilities
Light to heavy production capabilities, from print too lamination of decals and vehicle wraps.
Knowledge of various types of vinyl print media and over-laminates
Use Large Format Cutter / Plotter
Use large format laminator
Cleaning & organization of the printers and related equipment
Assist with Installation of graphics on Vehicles, Walls, Floors, Windows, Products and Displays
Read and understand job tickets. Use job ticket information to ensure production is produced according to specification
Monitor printer efficiencies and speed to ensure production levels meet or exceed standards and make appropriate adjustments.
Must have the ability to maintain organization with multiple projects, prioritize workflow, adhere to timelines, and meet deadlines.
Must be prompt, courteous, professional and take pride in work.
Be responsible for the overall safety and cleanliness of equipment and production area.
Ability to set up and operate a ripping software (such as Rasterlink) and Adobe Illustrator for plot- ting cut paths.
Have the working knowledge of Adobe Creative Suite v4+ (Illustrator) and how it pertains to large format printers, laminators and digital cutting plotters.
Ability to work independently and with minimum supervision
Ability to communicate effectively with other employees.
Ability to work overtime and weekends when needed.
Experience Guidelines:
Minimum 2 yrs of industry production experience
High School Diploma.
Strong references.
Knowledge of Adobe suite and light graphics capabilities is preferable.
Presentable knowledge of large format printing systems.
Systems Administrator
We are looking for a qualified IT Technician that will install and maintain computer systems and networks aiming for the highest functionality. You will also "train" users of the systems to make appropriate and safe usage of the IT infrastructure.
A successful IT Technician must have a thorough knowledge of computer software and hardware and a variety of internet applications, networks and operating systems. The ideal candidate will also have great troubleshooting abilities and attention to detail.
The goal is to build and maintain updated and efficient computer systems and networks to optimize the role of technology on business sustainability.
Responsibilities
Set up workstations with computers and necessary peripheral devices (routers, printers etc.)
Maintain a Windows domain server
Check computer hardware (HDD, mouses, keyboards etc.) to ensure functionality
Install and configure appropriate software and functions according to specifications
Develop and maintain local networks in ways that optimize performance
Ensure security and privacy of networks and computer systems
Provide orientation and guidance to users on how to operate new software and computer equipment
Organize and schedule upgrades and maintenance without deterring others from completing their work
Perform troubleshooting to diagnose and resolve problems (repair or replace parts, debugging etc.)
Maintain records/logs of repairs and fixes and maintenance schedule
Identify computer or network equipment shortages and place orders
Requirements
Proven experience as IT Technician or relevant position
Excellent diagnostic and problem solving skills
Excellent communication ability
Outstanding organizational and time-management skills
In depth understanding of diverse computer systems and networks
Good knowledge of internet security and data privacy principles
Knowledge Wordpress, PHP and Python is a plus
Certification as IT Technician will be an advantage (e.g. CompTIA A+, Microsoft Certified IT Professional)