CBD is everywhere. 
You probably saw CBD products at the grocery store, gas station and online, today alone. 
But it's not cheap. And I'm pretty sure that's why you're here. 
Places are selling CBD products for outrageous prices and the mark-up value is borderline unethical.
That's why we're going to show you how to make your own CBD oil. 
Not just that – but we're going to show you how to do it starting from hemp bud than you can legally buy online. 
While most companies that you purchase CBD products from extract the CBD using solvents such as Carbon Dioxide, we're going to do a completely solvent-free extraction.
To learn more about solvent-free extractions – click here. 
What this means is a more potent and pure final product.
So let's jump right into the tools required for this method.
Tools Required
– NugSmasher® OG (Or any of our rosin presses)
– Hemp Bud
– Coconut Oil
– Parchment Paper
– Dab Tool
You can grab everything we used for making Cannabis Oil directly in our store and get started using this amazing method, today.
Let's jump into the first step.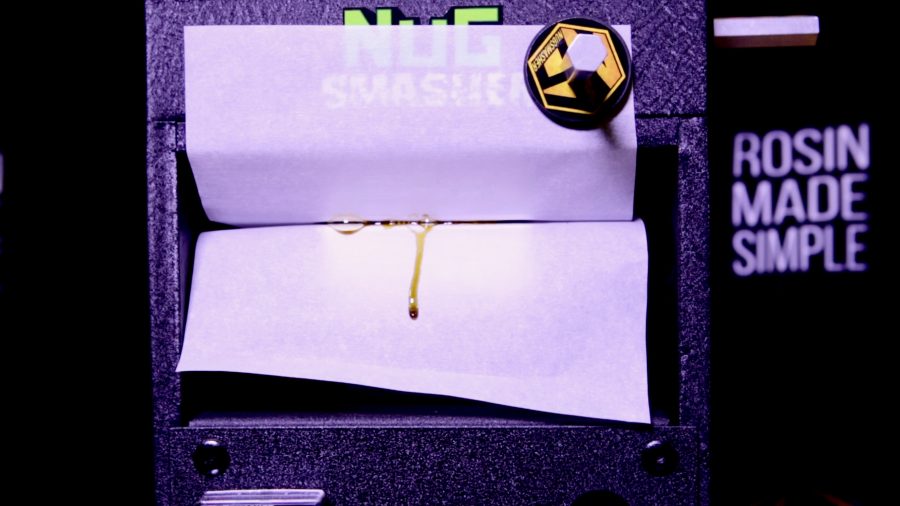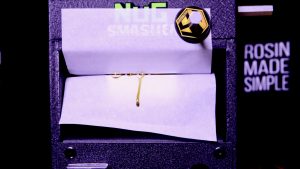 Extracting CBD Concentrates from Hemp
If you're unfamiliar with rosin and rosin pressing, you can find tons of information in other articles and videos including: CBD Beginners Guide and What Is Rosin.
Basically, using heat and pressure, our NugSmasher® rosin presses give everyone the ability to extract a concentrated form of CBD or THC called rosin.
The steps are simple:
– Pack Hemp into micron bag.
– Place bag in parchment inside your NugSmasher®.
– Apply pressure.
– Remove and collect rosin. 
– Repeat.
It's really that simple. Now that your rosin is prepared, it's time to activate it.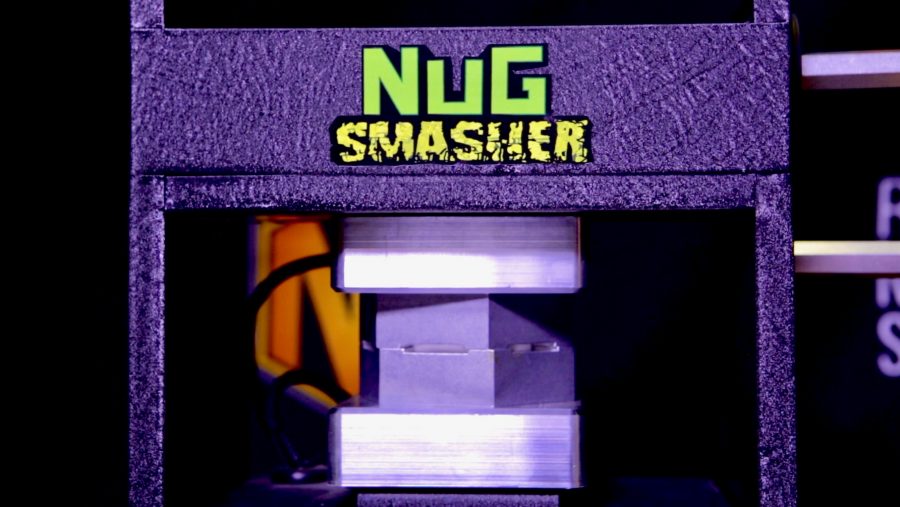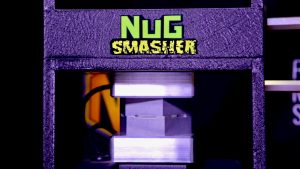 Activate Your Concentrate Using Decarboxylation
The decarb capsule is one of the most popular products that we sell. And for good reason.
This fancy gadget, gives Nugsmasher® owners the ability to decarboxylate (Activate) their concentrates.
This will transform CBDa and THCa to CBD and THC.
Just place your rosin into the silicon capsule, close it up and throw it into the press and it's that easy.
We throw it in for 45 minutes at 245 degrees.
Ding! All done.
Go ahead and remove the Decarb Capsule. 
* Make sure you turn off your NugSmasher® to allow for proper cooling before taking out the capsule.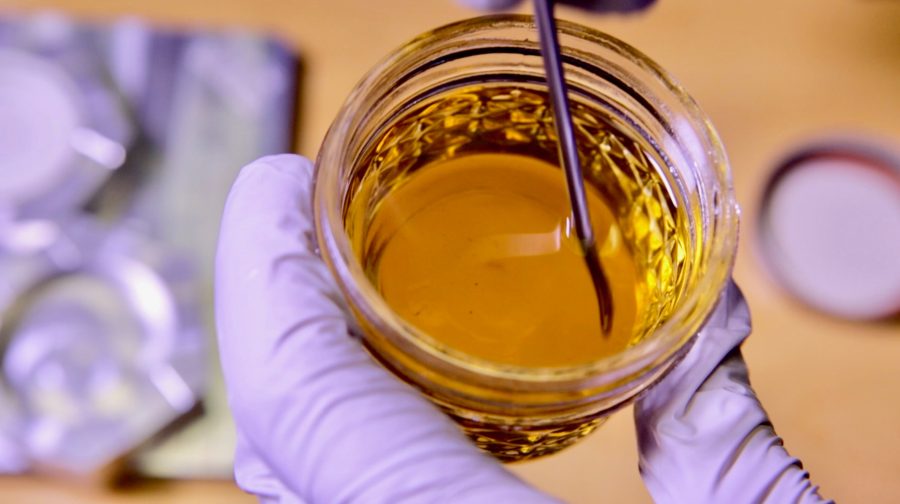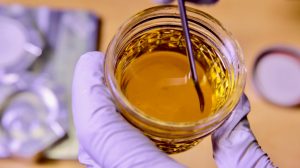 Mix Your Rosin Into Oil
Next you're going to want to throw your silicon capsule into the fridge or freezer for easier collection.
While it's cooling, go ahead and heat up your coconut oil for easier mixture. 
With warm coconut oil, the rosin should mix in easy as can be. 
From here you are done and have some extremely potent CBD oil. 
You can see how making your own CBD oil would save tons of money long term. 
Head over to our store to get your NugSmasher® today!